TEMPORARILY OUT OF STOCK (0000) - 6 Pack - 50ml / 1.7 oz. "my-shield" Hand Sanitizer - Purse/Pocket Size Container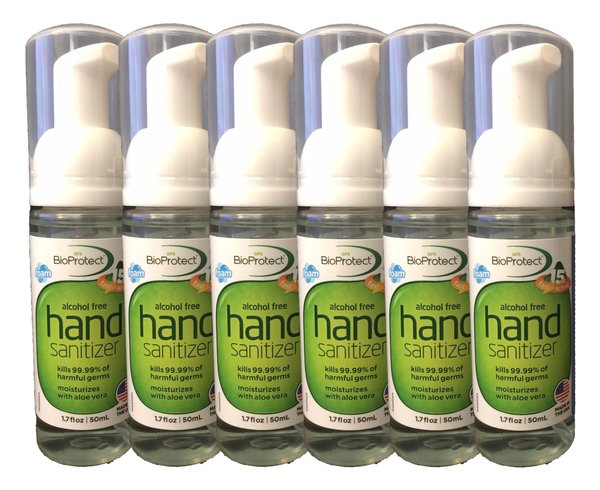 DUE TO AN AGGRESSIVE FLU SEASON, WE ARE TEMPORARILY OUT OF THIS SIZE HAND SANITIZER.
The final few bottles are available in the popular 2 plus 2 package.
More of the "my-shield" 50ml Hand Sanitizer bottles should be available soon
6 Pack! Bottle can be refilled many times from a more cost-effective size (gallon and bag). A single pump creates an invisible shield of protection proven to last up to 8 hours and withstand up to 5 hand washings. This long-lasting protection is attributed to the bond formed between it and your skin. One pump really can kill germs and then protect for hours.