(0006)SIX (6) 1.7oz. / 50ml MISLABELED BOTTLES FOR $23.99!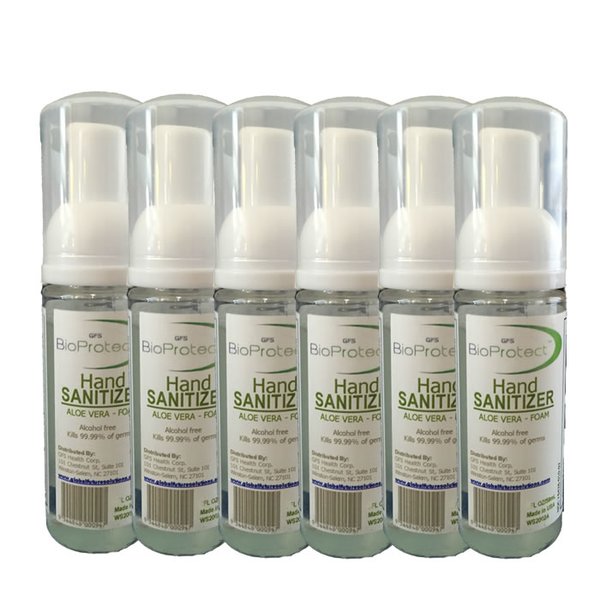 6 Value Pack! Same great GFS Bio-Protect Hand Sanitizer, but a factory generated mislabeling is supplying you, our customer, a super opportunity WHILE supplies last! For more info on what this means, visit our FAQs page and read #12 located here -

http://airbornepathogenremoval.com/p/faqs#12
Then, supply the whole classroom, office, or stock up for the future.
A single pump creates an invisible shield of protection proven to last up to 8 hours and withstand up to 5 hand washings. This long-lasting protection is attributed to the bond formed between it and your skin. One pump really can kill germs and then protect for hours. The purse/pocket sized container can be refilled from any larger container.